OK so you have had your new Spotted Gum decking installed and now your faced with the dilemma of what decking oil is suited to Spotted Gum Decking. Firstly I must add that Spotted Gum is by far my favorite decking timber to work with due to its features leaving no two boards looking the same.
Depending on where your Spotted Gum came from you will have various Blondes, Browns and potentially Pinks to showcase.
With the above being said I'm under the firm believe that if your going to oil Spotted Gum timber its only fair that its done in such a way that you show of its features. in order to achieve this you really need to run with a transparent oil. Now when I say transparent oil I'm not saying run out and buy yourself some Clear as you will be lucky to get 3 months out of your oil.
If you live in Australia you must use a oil with some degree of pigment when oiling Spotted Gum decking as your timber is going to be in the elements with our harsh UV and variety of weather conditions.
Here is a photo of a deck that has a mix of Yellow Box and Spotted Gum timbers finished with our preferred oil.
As much as I love Spotted Gum decking it does have its down sides to – the timber itself is not the most stable of timbers – Due to extensive knots throughout the timber If you neglect the wood you will quickly find yourself in a position of cracks & cupping taking place due the the expansion/contraction of the timber due to taking on water.
Below is a 9 stage process to ensure you prolong the life of your decking using what I deem best practice for maintenance of Spotted Gum Decking.
Tip.1 Before oiling your Spotted gum deck with protective coatings for the first time its generally a good idea to allow the timber to release its natural tannin. This can be done by 1 of two ways – Chemical treatments or allow the timber to weather naturally for 6-8 weeks. Please bear is mind the downside of the later is that you will most likely have uneven weathering of your boards so chemically inducing this process is our proffered method.
Tip.2 When the time comes for you to Oil your Spotted Gum decking be sure to give the deck a good clean using a acid treatment and a good scrub. Depending on when you live you can generally go down to your local paint shop and purchase "deck washing" cleaning agents which in most cases are just Oxalic Acid based. Special note here its critical that you follow the instructions of the deck wash product as there is no rule for error with ensuring the acid thoroughly removed from the timber after the clean as this will have adverse effects on your coating and lead to costly repairs.
Here are a few different Oxalic acid products that spring to mind that are readily available should you wish to do this yourself.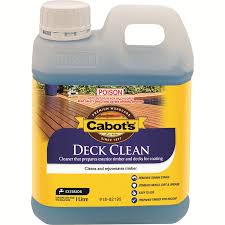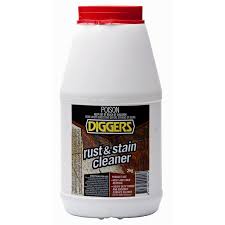 Tip.3 In some instance on new decks you may find black staining from where trades have cut metal when building a balustrade and this may have leached into the timber – Don't be afraid to hit these sections with a stronger ratio of acid to remove these from the timber or maintain the same water/acid ratio as the rest of the deck but instead give it a second/third treatment.
Tip.4 Ok so your Spotted Gum Deck is not weathered, tannin removed, acid washed, cleaned, dry and ready to rock for decking oil. This leads you to that infamous question of what is the best decking oil for spotted gum decking timbers. My response to this is the best oil you can afford at the time. Being that you have used a showpiece timber for your decking build – do not make the mistake of going to your local hardware store and buying a cheap oil as you will be very disappointed. Our favorite decking oil combination for Spotted Gum is 2 x coats of a oil with a slight reddish hue as this allows the pinks to be highlighted and then finished with a Matt Clear. One of the advantages of a Matt finish is that it will hide imperfections from every day use. If you use a high sheen finish every time the kids throw bikes down or a chair is moved it will leave a slight line that will show when the light refracts off the coating. For Legal Reasons I can not pay out on certain products on the market that are heavily sold in Australia.
Tip.5 Don't be fooled by claims – One Oil is very different to the next – With most stores and product ranges stocking what they deem a Good, Better, Best range which have different quality UV inhibitors and different quality pigments. You do get what you pay for with decking oils
Tip.6 ensure you allow enough dry time between coats as per the manufactures specifications on the can and If possible take photos of your work after each coat so that if they offer a guarantee on performance you have your preparation documents to cover yourself should anything go wrong.
Tip.7 Allow yourself time to do things the right way – If you only have time to do 1 coat and you know you wont be able to get out for another week you must be prepared to give the deck another complete clean before the second coat as the deck would have acquired debris, dust and contaminants through the week.
Tip.8 Don't our your Spotted Gum deck in extreme temperatures as this most certainly will end badly with lap marks and the likes.
Tip.9 Once the deck is oiled be sure to keep your furniture off for 7 days to allow enough time for the coating to cross link and become more resistance to scratches.
Here is a photo of a Spotted Gum deck we sanded/sealed using our favorite combination of oils. This deck had previously been coated with one of Bunnings top selling brands which resulted in early life failure.
Still Unsure & Have some questions call us on 1300 363 478 – We are happy to help!
Or Submit your details on our home page Here to Arrange a free Quote.
Depending on what time of day it is we might be available on live chat on the bottom right of this website.